Area 21 BRC Privacy Policy here.....

Please take time to read how this affects you


Congratulations to Tivyside Riding Clubs Petra James and The Protagonist for taking top spot in her arena at the BRC National Riding Clubs Championships.A super well done also goes to Menna Francis for her 7th place in her arena in her first Junior Championships

Congratulations to Cwmaman members Lowri Alis Rook 2nd place, Kayleigh Bowen 7th place Judy Bowen, Zana Llewelyn and Towy Valley member Jodie Lewis 10th place, for being 4 rider to compete as Team Area 21 and coming 3rd placed team overall in the BRC 80HT Championships.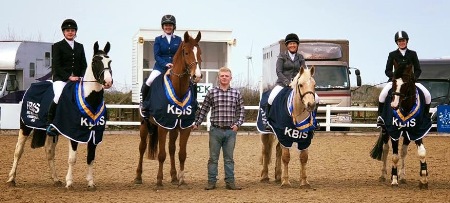 Clydach senior team are Winter novice showjumping national champions. Finish with a score of 4 faults after the 2 rounds. Went to a jump off where we won on a score of 0. Proud is an understatement.


***Important hat standards,hat tagging and body protector info here

Congratulations to Jo Collins of Tivyside who took 3rd place in the BRC Senior Overall Grass Roots Championships 2017









British Riding Clubs Grassroots Dressage & Show Jumping competitions

The Grassroots Points League is a new opportunity for all BRC Members All Dressage (Walk & Trot and Prelim Level) and Show Jumping (60cms & 70cms) competitors can gain points at BRC Club organised competitions. Area Qualifiers and National level competitions will not count.
Points can be gained when competing at BRC Club organised competitions only.
It's so simple, just follow these easy steps
1. Download and print your blank points card here
2. Compete at any Dressage (Walk & Trot and Prelim Level) or Show Jumping (60cms & 70cms) BRC Club organised competition.
3. Ask the Secretary at the event to confirm your placing with their signature.
4. Post your completed points card back to BRC HQ by the 7th of the following month.
5. Finally, wait for the results. You may win a fantastic prize!

Rosettes, trophies and prizes are provided in kind, to include a training session with a world class trainer.

Rules
The Grassroots Points League will run according to the official BRC rules found in the current BRC Rule Book p80-81.

1. Individuals can compete in both dressage (Walk and Trot and Prelim Level) and showjumping (60cms and 70cms) competitions. Both disciplines will count towards the league.
2. It is the individuals' responsibility to download and print this card and produce it at every relevant competition to gain the signature of the Secretary upon being placed.
3. The Grassroots Points League takes place between 1 January - 31 October 2018. Completed points cards must be returned to BRC Head Office no later than the 7th of the following month. Results on cards received after this time will not count.
4. Checks will be carried out by BRC HQ to ensure that the information provided is correct.
5. Individuals can compete at club and area level. However a qualifying class for a BRC Championship may not be used to gain points for this league.
6. Individuals can compete across all clubs and areas.
7. If the card is not filled out correctly, the results will not be counted.

Placing to points table

1st place = 6 points
2nd place = 5 points
3rd place = 4 points
4th place = 3 points
5th place = 2 points
6th place = 1 point